VoiCE


Video Creation for Educators
Case studies
Thinking about the VoiCE programme and how video making skills could generate income for YOU? See what previous participants say...
Case Study 1
Nathan came to the course with IELTS teaching experience that he wanted to be able to capitalise on. He'd started playing around with video but hadn't got very far on his own. After a few weeks on the course, his ideas crystallised for the kind of online courses he wanted to make and he started making videos for the first one. He also made this fabulous promo video - check it out.


He says
Find Your VoiCE' has been amazing. I think I'll look back to this time and realise that doing this course was life changing. It's been fun, manageable, challenging and rewarding. We're actually making real videos that we can send out into the real world and use whatever way we wish. The best thing about doing this course is that you stop thinking about 'doing things' and instead actually do them! I highly recommend it.
.


Instagram promo video for Nathan's IELTS prep course
Case Study 2
Sally is an experienced teacher and CELTA tutor and came to the course wanting to expand on her existing online business. At the beginning, she wasn't sure about the direction that she wanted to take, but with support in our one to one tutorials, she developed a course curriculum and videos that she's going to be launching later this year - go Sally! Here's an example of what she's produced.

.
She says
I would recommend anyone who wants to know how to create good quality, engaging and professional videos to do the course with Jo. It is very empowering to learn a new skill and this course has done that for me. Jo is fantastic. She has made the course accessible to everyone so you can do it with some knowledge or no knowledge of making videos. Don't hesitate - book it now. Really, it could change your life.
.

An example from Sally's '30 day motivator' course

Case Study 3
Nicola had already started developing an online teaching business when she joined the VoiCE programme. She had realised that there are many English teachers whose first language isn't English who have a great level (C1+) but who want to continue improving their own vocabulary and so she developed a WhatsApp based course to help them. VoiCE allowed her to take that existing idea and give it wings to make it fly with engaging video content!
Check out her new website and the fabulous video material she has developed.


She says
Can't rave enough about this course with the wonderful Jo Gakonga. It was inspiring, enriching and great fun. Thank you to my great peers for sharing the experience and providing really helpful feedback. Highly recommend it! 😍
.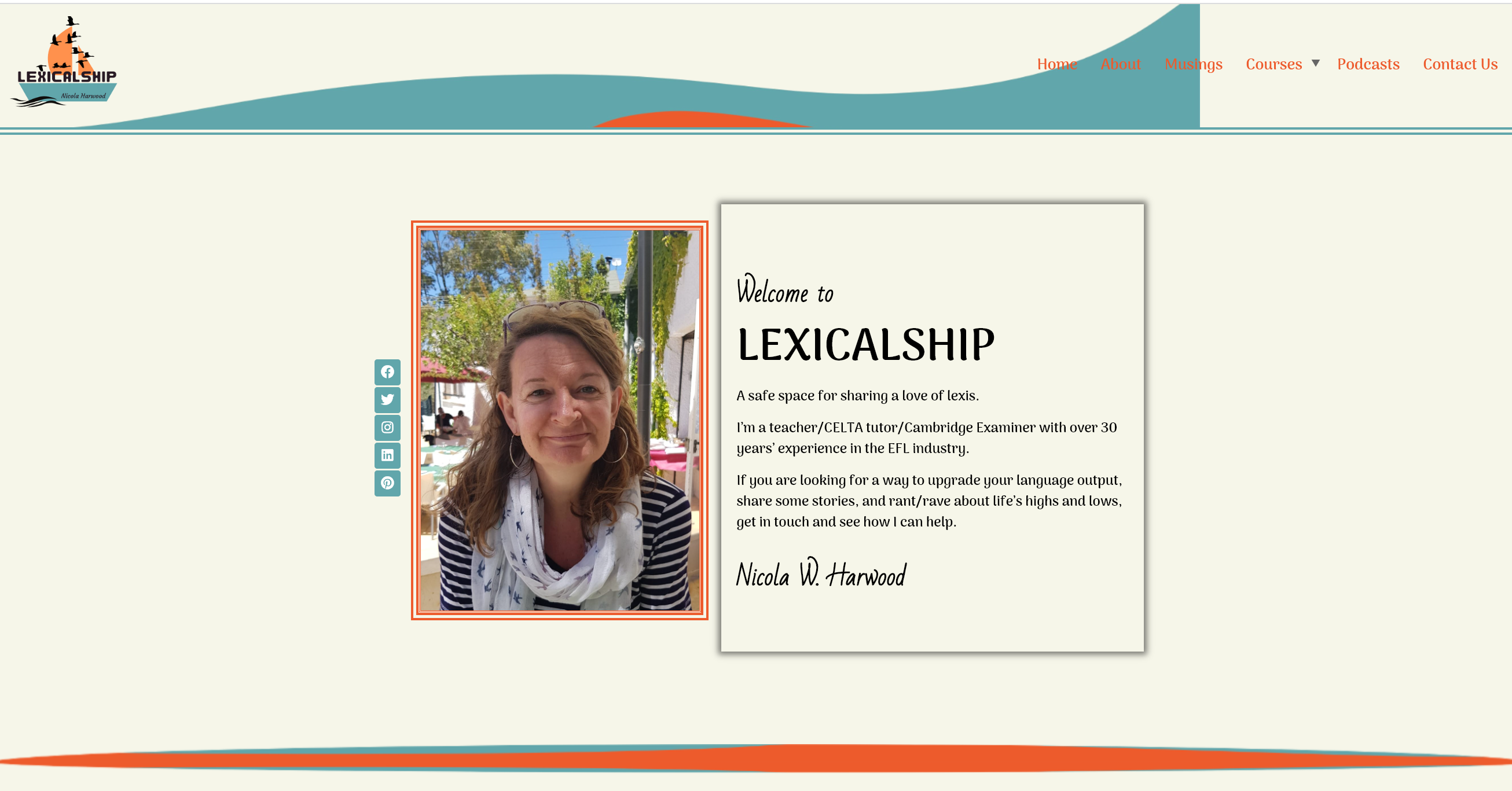 Check out 'Lexicalship' (Nicola's website) here
What do people who are doing the course say?

These videos were all made by course participants. I hope that they'll give you an idea of how much they got from working with me on the course, but also a flavour of the really wide range of ways that you can use video - the choice is yours!
So, what will I actually ACHIEVE?

video for your context
Completely useable results - A flying start
Every week of the course,
you'll work on a video that is useful for YOUR context and that you can use to generate INCOME. You can do this in two ways.
Promotional video for social media or your website that shows people what you do and CONNECTS you to your ideal clients. It'll help people to know you, like you, trust you and buy from you
Making video for online courses like I do. These will generate you a passive income and once they're made can sell for years.
By the end of the course
, you'll have:
Videos actually ready to USE immediately
A clear idea for where you want to take them to make MONEY
The motivation to keep going and FLY
I've seen video courses on Udemy and Skillshare. How is this different?
You can buy a self-access course for this but how far will it take you?
People who buy courses like that often do one of two things:
1) Buy it and never watch it
2) Watch it but never make any videos.
This is where VoiCE is different.
You'll have:
Support in the weekly group meetings
Support in one to one tutorials with me
Support in the Facebook group
Someone you can ALWAYS ask (me!)
Motivation and confidence to make video every week
A practical course for a practical skill
..and the support doesn't end when the course does...
You still have access to the online materials after the course if you want a refresher and you'll also still have access to our growing, vibrant private Facebook community.
Want to get some feedback on new material- it's there.
Want to ask questions of the group or me - you can.
Want to be inspired by what other video-makers are doing- it's definitely there!
What do you need?
No previous video making experience

You'll work and get feedback at your own level, so no problem if you're a complete newbie or if you've already started to 'dabble'.

A commitment to put in the work
You are going to see amazing results, but you have to put in the effort. I'd suggest that you will need to be able to devote about six hours a week to the course.

Basic equipment
Something to film yourself with - a phone or laptop will be just fine for this - preferably with a tripod or stand (these are not expensive). A reasonable microphone is also helpful but again, not very expensive. You need a stable internet connection to join the input sessions.

What will you get?
Support
This is all about supporting you. You'll work in a private Facebook group, and have feeedback on your videos every week on Zoom in a small group (four people). There is online input for you to do each week at your convenience and and also one to one tutorials with me the course.
Motivation
The course gives you the chance to work with a group of like minded individuals who will motivate and inspire you. If you can imagine a CELTA-type experience for video making, this is it. You'll work hard (nothing worth doing comes easily) and have the opportunity to learn from each other and talk about your own work with others.
Progress
I know from experience that this approach WORKS and you will make ENORMOUS progress with the practical approach of creating, reflecting, getting feedback and doing it all again...and again...and again.

..and as a bonus - FREE editing software
The course price INCLUDES LIFETIME ACCESS to Camtasia editing software (worth over £270) - a powerful and intuitive package -and I'll be showing you how to use it! You need to have a computer/ laptop with a high enough spec to use this.

Practical details...
Next course dates
If you want to find your video VoiCE, the next course runs from 15th January to March 12th 2023

Contact me at [email protected] if you want to know more or book a Zoom chat here - no obligation.

Investment
The investment for the course is £1390
You can also pay in three monthly instalments of £497.

Price includes lifetime access to Camtasia editing software valued at £270
Interested? ... ready to give it a go?
Find your video VoiCE and change your life
Great offer today!
50% OFF - Describe your offer here... - Use promo code #YYY