Have you ever heard the term 'Silver Gap Year'? It was new to me, but I love the idea of having your 'gap year' at any time in your life, not just in that space between finishing school and starting university. It was Liz Warren who introduced me to this, so here's her story.
Jo Gakonga
Liz's story - taking a silver gap year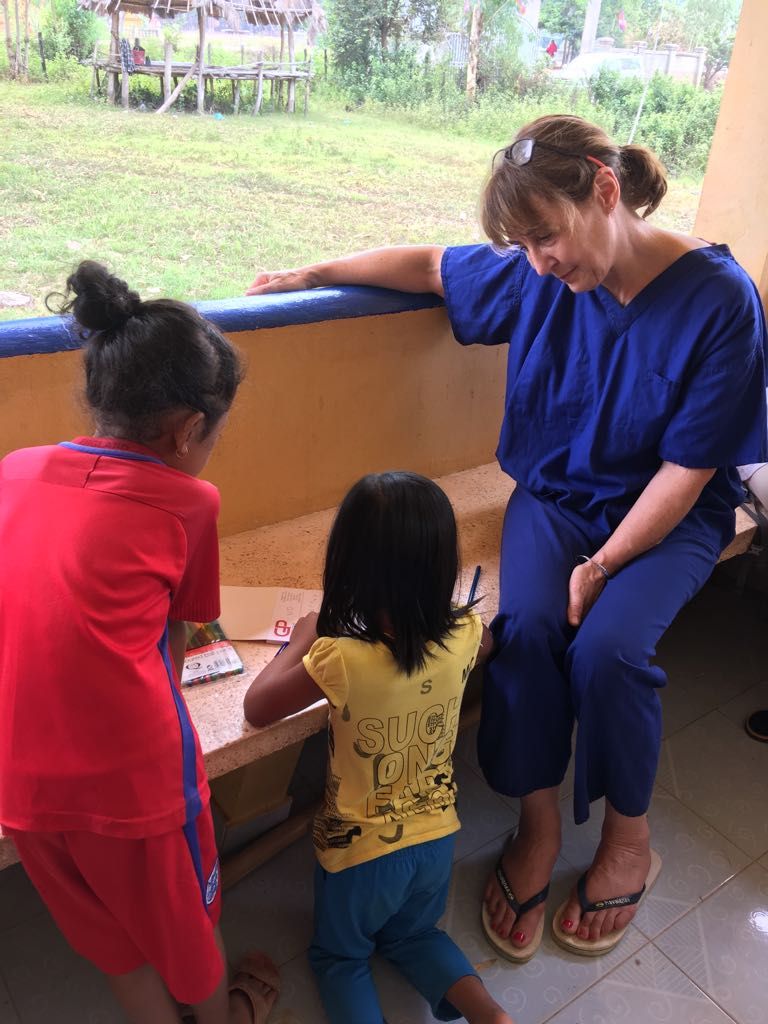 I am a retired GP and women's health Dr who did a CELTA course in Oxford in 2019. Why on earth did I put myself through this, particularly learning English grammar, and more importantly learning to teach it? I was (just) the oldest in the class and had never really been taught grammar when at school. My husband was a great help!

My inspiration to do the CELTA course came after I worked in Cambodia in 2016 and 2018. I was teaching nurses in a remote health centre to counsel and then put in contraceptive implants as a choice in contraception. It was part of the Millennium Development goal to improve Women and Children's health by providing more education on family planning.

While I was there, I was delighted to meet young children coming to the clinic with their parents who were desperate to practice their (very American) English, picked up from cartoons and songs. My colleague and I started teaching them more vocabulary and how to pronounce it, which was very satisfying. In the small hotel that we were staying in, the receptionist told me that she was doing the job in order to earn money but also to learn conversational English to enable her to study Pharmacology in the USA. Speaking English was a passport to a better life she felt.

More importantly I also met some very lively 60-year-old retirees, like I am now, who were having a Silver Gap Year having never been able to do this while young. They were all teaching English as a new career.

So, I ended up doing my CELTA course and my plan was to return to Cambodia to teach English as a volunteer. This has been temporarily postponed due to the pandemic. I am keeping up my English teaching skills by teaching refugees and supply teaching in local language schools.

Top of the agenda, when safe to do so, will be to embark on my own Silver Gap Year!