Thinking about CELTA?
On a CELTA course?

Resources to help you apply, prepare for and pass CELTA- and achieve your best potential on the course!
Here's the deal!
Choose from our great offers
Free stuff
Invaluable for all CELTA, TESOL & TEFL trainees and novice language teachers.


Applying for CELTA
Overview and top tips for your CELTA application
CELTA Toolkit
Helpful videos on all aspects of CELTA

Support with assignments, lesson planning, classroom management, teaching language skills and more
CELTA Assignment Library
Video walkthroughs for all assignments with links to other resources
Online CELTA Resources
Support and tips specifically for online teaching
£79
ELT-Training's signature offer and most popular course - recommended by CELTA centres worldwide.

Grammar for Language Teachers
A comprehensive grammar course for CELTA, TESOL and TEFL trainees and all English language teachers

Covers parts of speech, verb tenses AND the tricks to teaching them

Over 7 hours of video tutorials (in bite-size chunks!

Essential for CELTA - ask any trainee!

Try the free introduction online. See if you like it - no obligation to buy
or prefer to buy courses separately?
What do CELTA trainees find most stressful? It's not a secret.....
Lack of knowledge of grammar terminology
Problems understanding lesson planning
Writing useful concept checking questions (CCQs)
It's also not a coincidence that these are areas that are important in the CELTA assessment criteria and they are what tutors look for to evidence 'Above Standard' grades.
ELT-Training will help you:
Become confident about grammar teaching and language analysis

Plan lessons efficiently and effectively

Write CCQs that help your learners and impress your tutors...
...and pass CELTA with flying colours!
Why do I need to prepare for CELTA?
CELTA is a slog - there are no two ways about it. It's a brilliant course and one of the best you are ever likely to do...

BUT
it's not an easy ride. Ask anyone who's done it.
Google it!
Remember that you are taking on a
WHOLE NEW PROFESSION i
n as little as four weeks - it's bound to be intensive. Being WELL PREPARED will pay dividends. This means knowing not just knowing how to speak English, but knowing how it WORKS.
This knowledge about the language, being able to analyse what's difficult for learners and check they understand is
ESSENTIAL
for an English language teacher. It will give you the confidence to
TEACH
the language,
CORRECT
learners' errors and
ANSWER
their questions.
How can ELT-Training help?
All of the materials here have been developed by ME, Jo Gakonga, an experienced CELTA tutor and assessor.

I KNOW the pitfalls of the course and how to navigate them.
I know what you need to know, and I've had a lot of practice in explaining it in simple, accessible, easy-to-digest terms. There are lots of great books out there and you can use those, too but wouldn't it be nice if someone just SAT DOWN AND EXPLAINED IT ALL TO YOU IN A FRIENDLY, ACCESSIBLE WAY? Someone who is always on the end of an email to ask if you get stuck?

Thousands of CELTA trainees have used the materials on this site to support their journey. I'm here to help.
OR STILL NOT SURE? READ ON...
What do I need to know for CELTA?
Let's start with grammar knowledge
Try this little test. Can you give an example of:
an irregular past participle
an indefinite article
the past perfect passive
If this is easy for you, you probably don't need this course....
BUT
..if you are feeling a bit nervous, don't panic - this is learnable and I can teach you!
The CELTA application process will include tests on grammar terminology and how to explain it to learners. This knowledge is VITAL for English teachers - how can you explain the mistakes your learners make if you don't understand the rules yourself?


It's also worth knowing that your learners
WILL
probably know this. They'll make errors in using the language, but they'll often know what things are called and they'll lose confidence in you if you don't.
You're not expected to know
EVERYTHING
before your CELTA, but the more comfortable you are with it as soon as possible, the easier and more effective your grammar teaching will be. You will thank me for this!
Grammar for Language Teachers has helped hundreds of trainees get to grips with this.

It's a comprehensive grammar course with over seven hours of video tutorials (in bite size chunks), quizzes to help you practice, downloadable templates and examples.


On it you will learn:
Why a good working knowledge of grammar is essential for teaching language

The terms and nomenclature of all parts of speech explained simply and clearly

How verb tenses work including passive and active forms

In depth coverage of areas that are difficult for learners (and teachers!) and how to explain
This course is invaluable for pre-CELTA preparation - higher grades at CELTA demand a good knowledge of language. Take the headache out of it and give yourself the best chance of success.
What else is useful for CELTA?
Lesson Planning
Planning your lesson is almost as important as being able to teach it. It's going to take a LOT of your time on the CELTA and strong planning is a crucial part of a higher grade.
CELTA Lesson Planning Made Easy
is a step-by-step guide to planning lessons effectively and efficiently. It contains 2 hours of video tutorials, interactive quizzes, downloadable template and examples. Here you will learn:
What's in a lesson plan and how to write one step-by-step
Frameworks for teaching grammar, vocabulary and language skills and how to plan from a coursebook
How to write a lesson plan that anticipates problems and really helps you in the classroom.
Language Analysis and Concept Checking
Other things you need for first-class lesson plans that will give you confidence in the classroom are
Language Analysis Made Easy
and
Concept Checking Made Easy.

Together these courses comprise over 3.5 hours of video tutorials, downloadable guides, worked examples and quizzes to help you practice. Here you will learn:
How to analyse all tenses, conditionals and modals clearly and simply
How to anticipate problems for form and pronunciation
What concept check questions (CCQs) and why they are essential for checking that your learners really understand the language you teach them
Tricks and tips on how to write effective CCQs and avoid the pitfalls
They're an INVALUABLE RESOURCE for planning language lessons, teaching grammar (and passing CELTA!)

And last but not least... your CELTA secret weapon!
In case all of this wasn't enough, I'm including a FREE BONUS course just for you - The Ultimate Guide to CELTA Success.

There are no guarantees of anything in life, and certainly not a Pass A or Pass B at CELTA, but if you want to know the things that will put you on this path, you'll find them here. Follow these tips and give yourself the very best chance of a higher grade.
The Complete CELTA Package covers grammar AND all of these areas - it's everything you need and great to refer to before, during and after CELTA.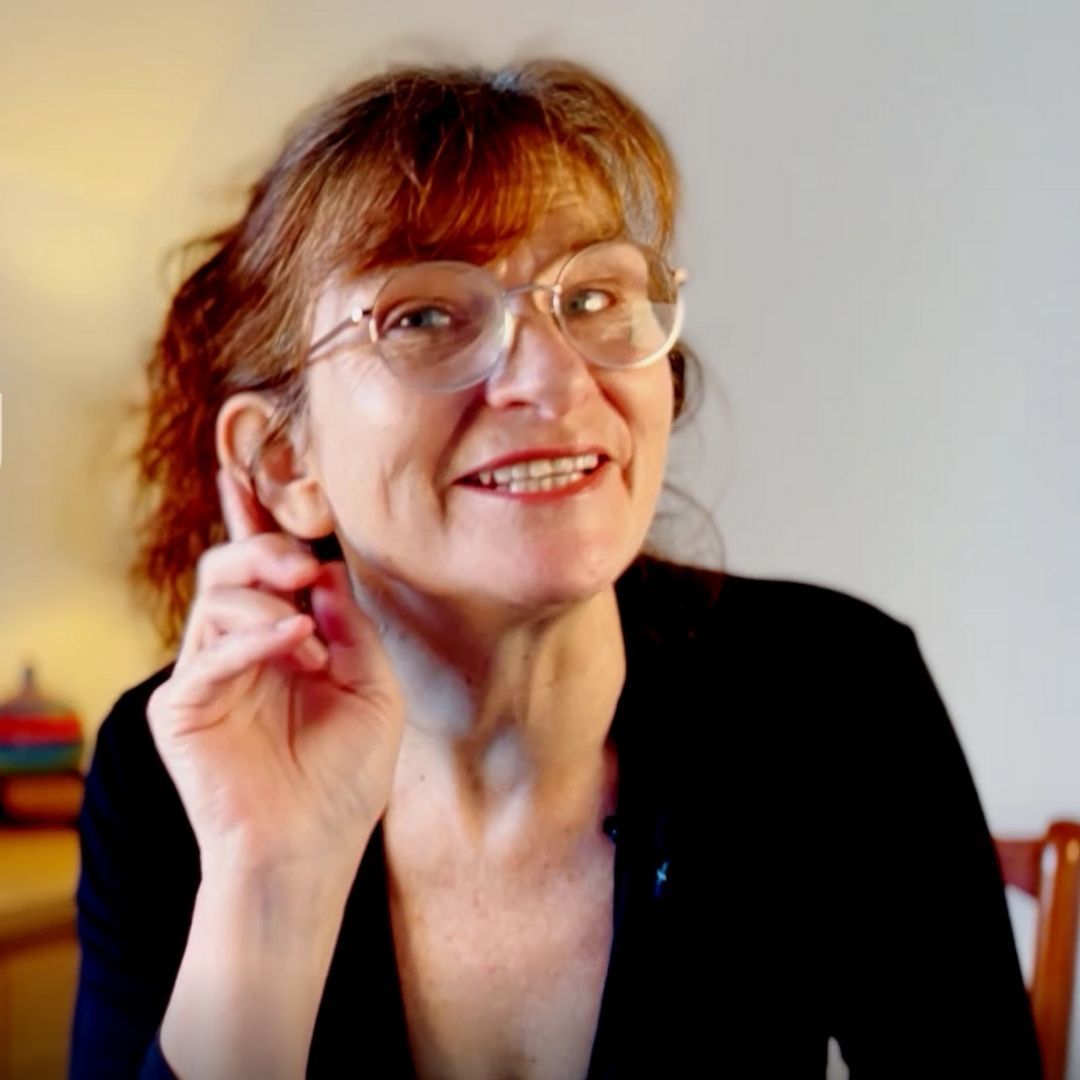 Why use ELT-Training?
There are lots of books and resources out there - what's special about ELT-Training? To answer that, you only have to look to the site's reputation.
Thousands of satisfied CELTA trainees recommend the site, as do CELTA trainers in centres all over the world. It's the 'tried and tested' CELTA prep site!

Why Jo Gakonga?
Without wanting to blow my own trumpet, I'm a safe pair of hands. I've been a teacher for over 30 years and a CELTA tutor for over 20 years, so I
KNOW
the pitfalls and can help
YOU
avoid them.

As well as being a CELTA tutor I'm also an Assessor (that means I check on other courses) and one of only 12 Cambridge Joint Chief Assessors in the world (that means I check the assessor's reports). I know A LOT about CELTA.
I've also taught in all sorts of situations including private language schools, primary schools, ESOL in a UK state college and seven years on the MA TESOL at Warwick Uni. I've got the Delta, an MA and a PhD. Oh, and I've been making videos for teacher education for more than a decade. I'm told I do a pretty good job!
Don't take our word for it....
CELTA centres, tutors and thousands of trainees recommend ELT-Training
... and here is what more of our users are saying...
I came across one of your videos on YouTube and I fell in love with the way you explain the English language... you are a wonderful teacher. Yesterday, I did the CELTA interview and I got a place to do the course sometime this year. I decided to take your grammar course in order to refresh some of my knowledge, it is a wonderful course and the interface you use online is wonderful. I'm so glad I found you.
- Diego, CELTA candidate
One of my tutors referred us to your website. Once I watched a few of your videos, I was hooked. You do such a great job at explaining things in a simple way. I think this is going to be a game changer for me and I don't know how to thank you enough. You really know your stuff! Once again thank you for your wonderful courses. I can tell you that every penny I spent on it was well worth it.
- Arno, CELTA trainee
I finished the grammar course this morning and needed to tell you how useful it's already been and will continue to be for me. I just finished a distance MA in TESOL and felt that your course was genuinely more helpful for my daily teaching, confidence and knowledge (it was 200 times cheaper too!) I will recommend it far and wide whenever the subject of grammar comes up in conversation.
- Jack, MA TESOL graduate
You've literally changed my life! I'm a novice English teacher with little experience who enrolled on a part-time CELTA course. When I was preparing for it, I did most of your online courses, watched your lectures and read some articles and books you recommended. I also used your website for writing the assignments. Today I've got an email from the training center with my certificate. I've got a Pass A!
- Elena, CELTA graduate
I just received my provisional grade letter - I've been generously awarded a Pass A from my tutors! I am completely overwhelmed and oh so happy! Thank you so much for all the brilliant advice you shared on your channel and website. My sincere gratitude.
- Srishti, CELTA graduate
I just wanted to say a huge THANK YOU to you and all your fantastic videos on ELT Training. The grade A I received is in large part thanks to all the great advice you gave, and what's more your videos are so enjoyable : they made all the difference for me, you're the best!
- Andrew, CELTA graduate
I wanted to say a massive thank you! I completed several of your ELT Training courses and they were absolutely fantastic!!! I don't think I would have passed the CELTA (currently with a provisional grade A) had it not been for the preparation, knowledge and understanding I acquired by completing your online courses.
- Fiona, CELTA graduate
This is great, thank you so much! I actually used your materials to help my trainees. They found your site easy to navigate and your tutorials informative without being too complicated. Perfect for teachers who are not native speakers.
- Liz, CELTA trainer
I stumbled onto your site with a Google search mid panic with the first CELTA assignment. Let me just say that it has been an absolute God-send! It is the only digital resource I will recommend to others as it is so comprehensive... Thanks for being my personal coach!
- Natasha, CELTA trainee
I not only passed but got an A grade in certTESOL and the credit goes to Jo Gakonga. Her website elt-training.com has fabulous courses and resources which help one sail through the certTESOL or CELTA course effortlessly. It's the one-stop answer for all doubts and queries one has during the certTESOL or CELTA course.
- Mridula, certTESOL graduate
WHAT IF I DON'T LIKE IT?
What happens if you buy these courses and then find out that they're not for you? Every course has a free introductory unit, so go ahead and try them out to see if you like them. I am also so confident that you will love these courses, that I am very happy to offer a QUIBBLE FREE MONEY BACK GUARANTEE. If FOR ANY REASON you are not completely happy after 7 days, just drop me an email and I'll give you a refund. Simple as that.
DON'T HESITATE
Do yourself a favour and prepare BEFORE your CELTA